Navigating the Cloud Frontier: Intuitive.Cloud's Highlights from AWS Summit Toronto
By Bhuvaneswari Subramani, Omshree Butani / Jun 20,2023
Superstars of Intuitive.Cloud Team @Toronto
The Intuitive.Cloud team recently embarked on an exciting adventure in the heart of Toronto, attending the highly anticipated Amazon Web Services (AWS) Summit. With the city's vibrant atmosphere and cutting-edge technology, this event promised to be a catalyst for innovation and collaboration. Armed with unwavering dedication and a passion for excellence, our superstars were ready to make their mark and showcase the immense potential of Intuitive.Cloud.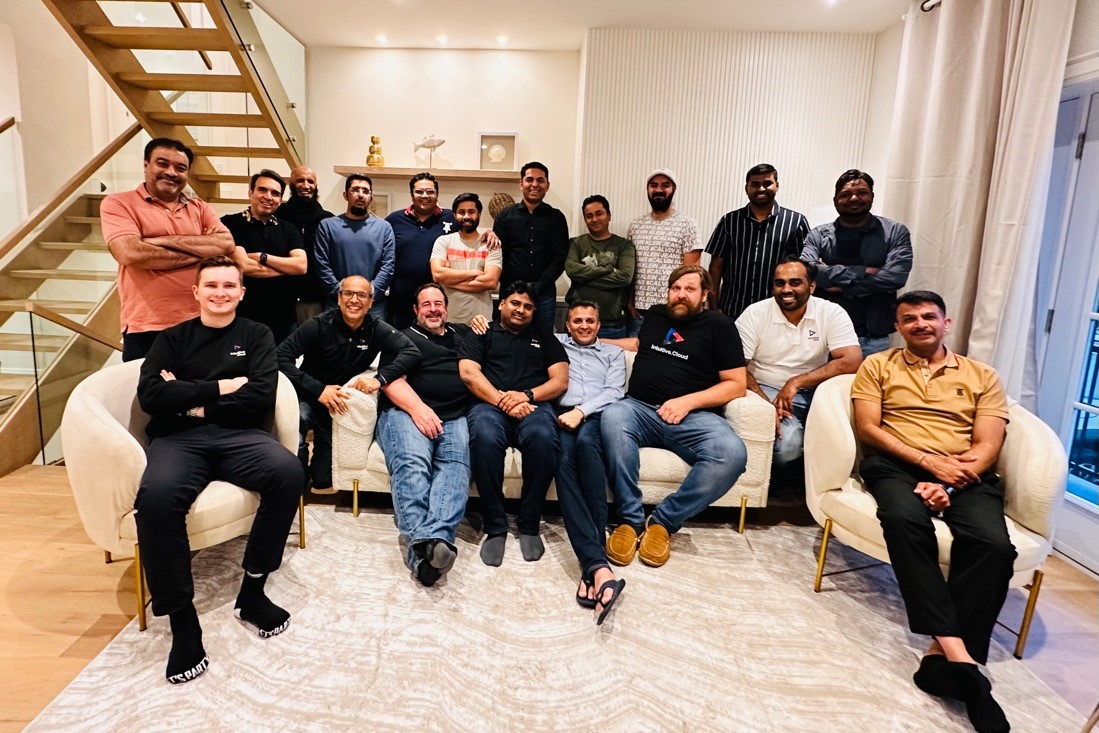 Intuitive.Cloud Dream Team
Enhancing Intuition: Strategizing for the Week Ahead
The week kicked off with an Intuitive offsite, where the team came together to align their goals and strategies. The energy was palpable as the superstars prepared for an action-packed week ahead. They demonstrated an unshakable attitude and an unwavering commitment to delivering excellence and ensuring customer success. It was this combination of individual brilliance and strong teamwork that has consistently propelled Intuitive.Cloud to beat macroeconomic sentiments and achieve remarkable growth year after year.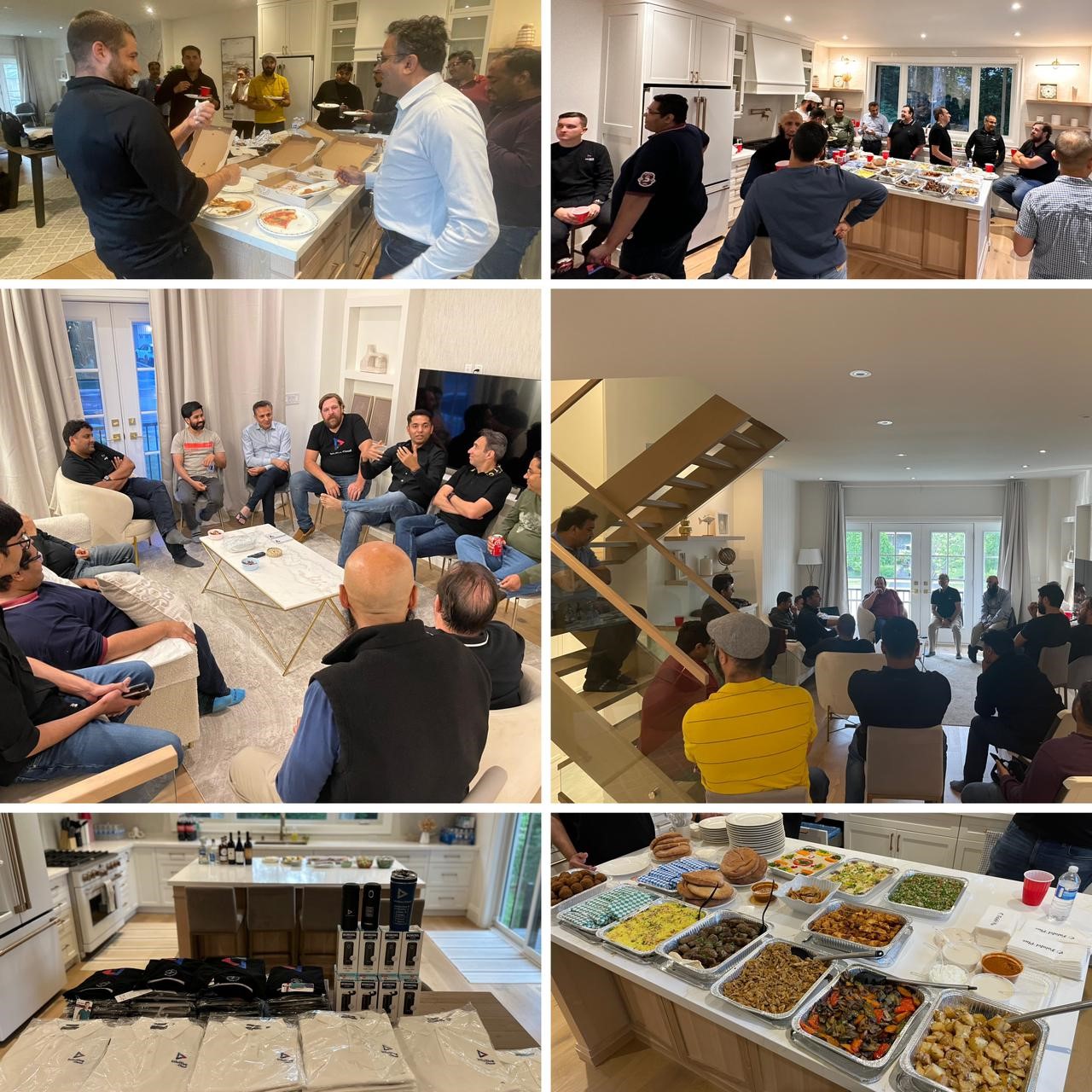 Sip, Connect, and Innovate: Intuitive Insights Cocktail Party in Full Swing
The Intuitive.Cloud family extended an invitation to all technology leaders, technical subject matter experts (SMEs), and cloud communities in the Greater Toronto Area (GTA) to join us in celebrating our achievements. A special cocktail party was organized to honor Intuitive's excellence in the fields of cloud computing, cybersecurity, data operations (DataOps), and machine learning operations (MLOps). This gathering provided an opportunity for industry professionals to connect, collaborate, and raise a toast to the future of cloud technology. The event took place at Moxies in Toronto Downtown, where guests enjoyed fine cocktails and appetizers, while forging new partnerships and exploring exciting opportunities.
The event was a resounding success, fostering meaningful connections and lively discussions among passionate professionals from #AWS and #DevOps Community. With a blend of networking, laughter, and insightful conversations, it was an evening to remember.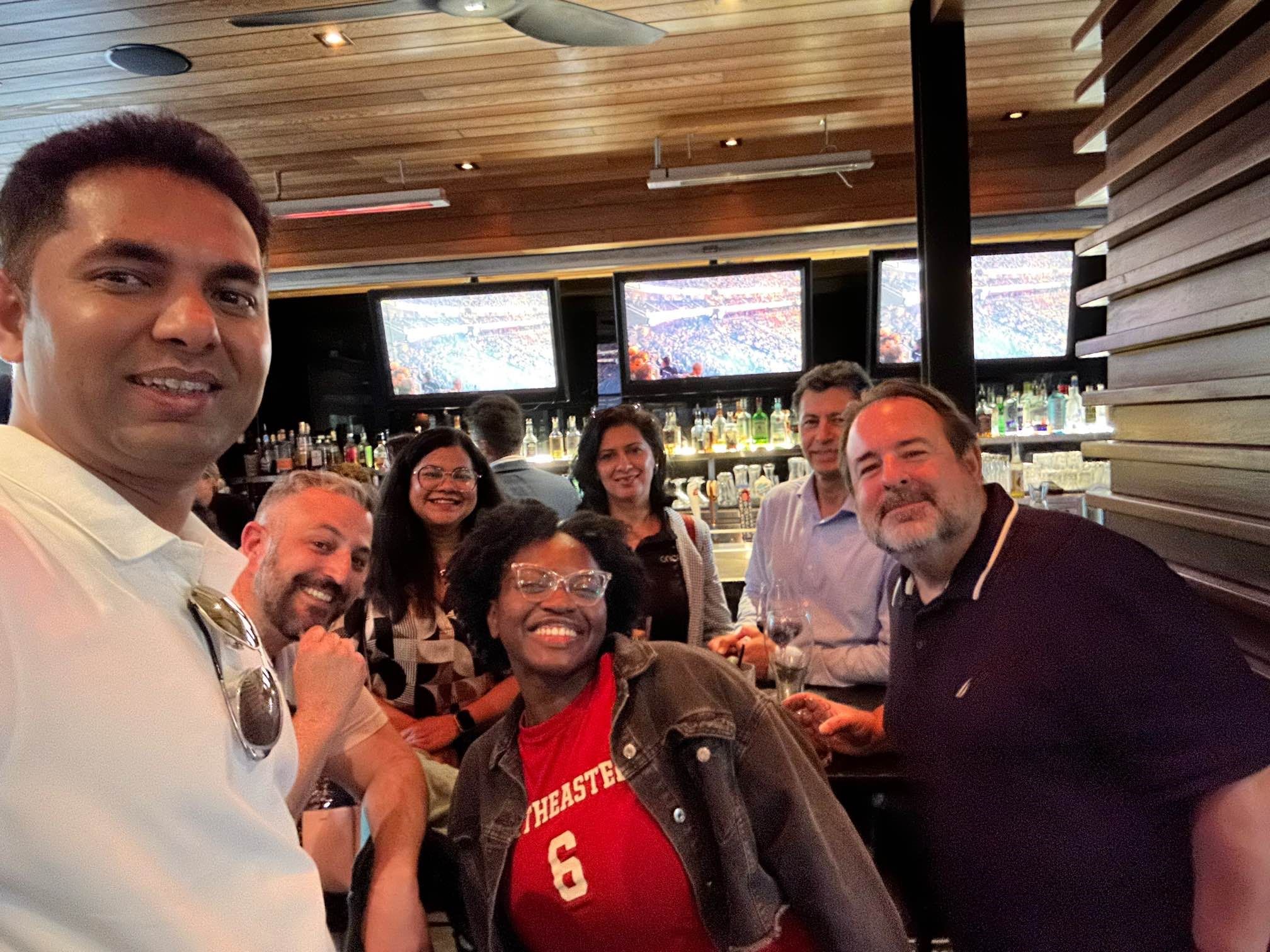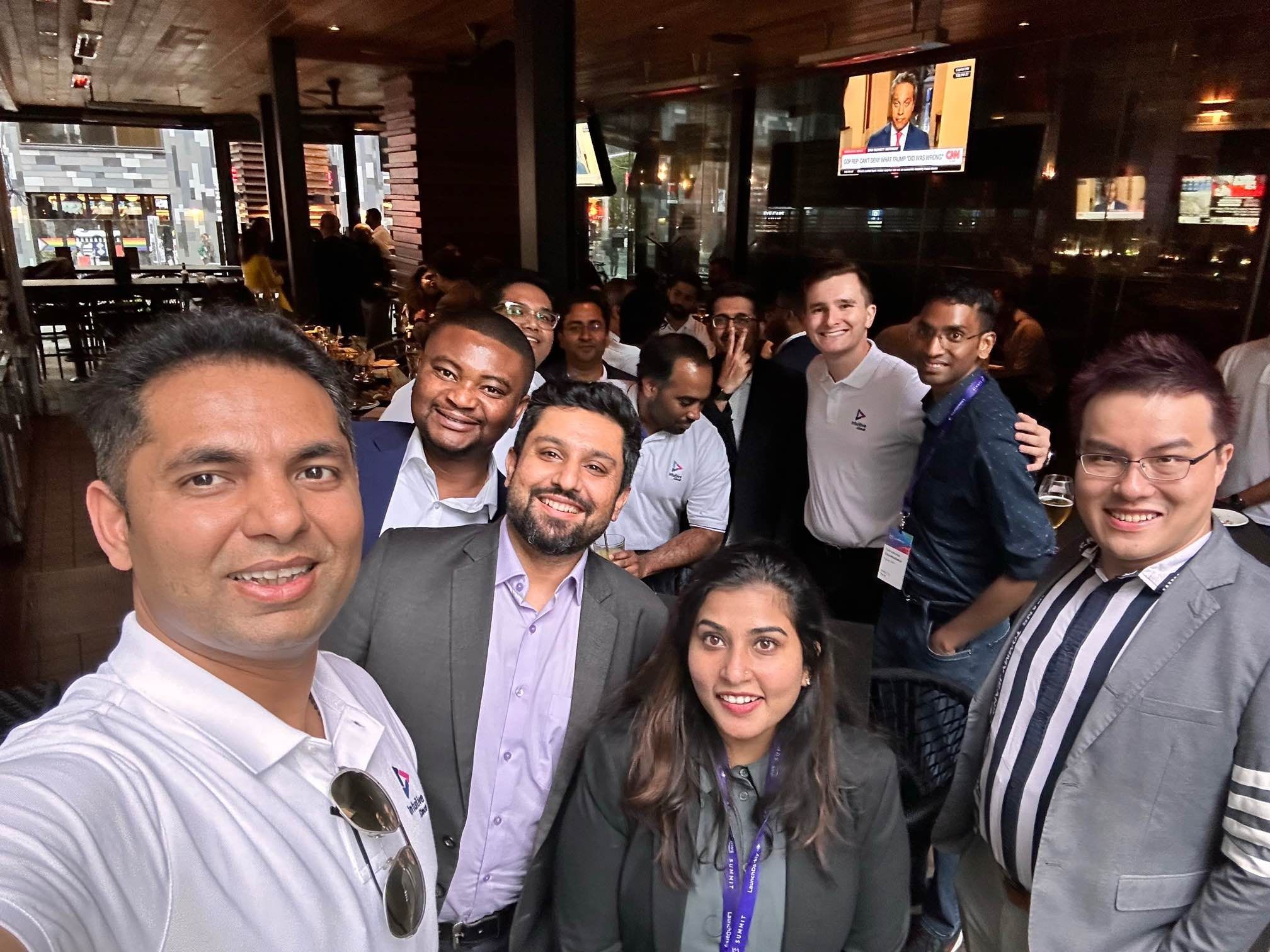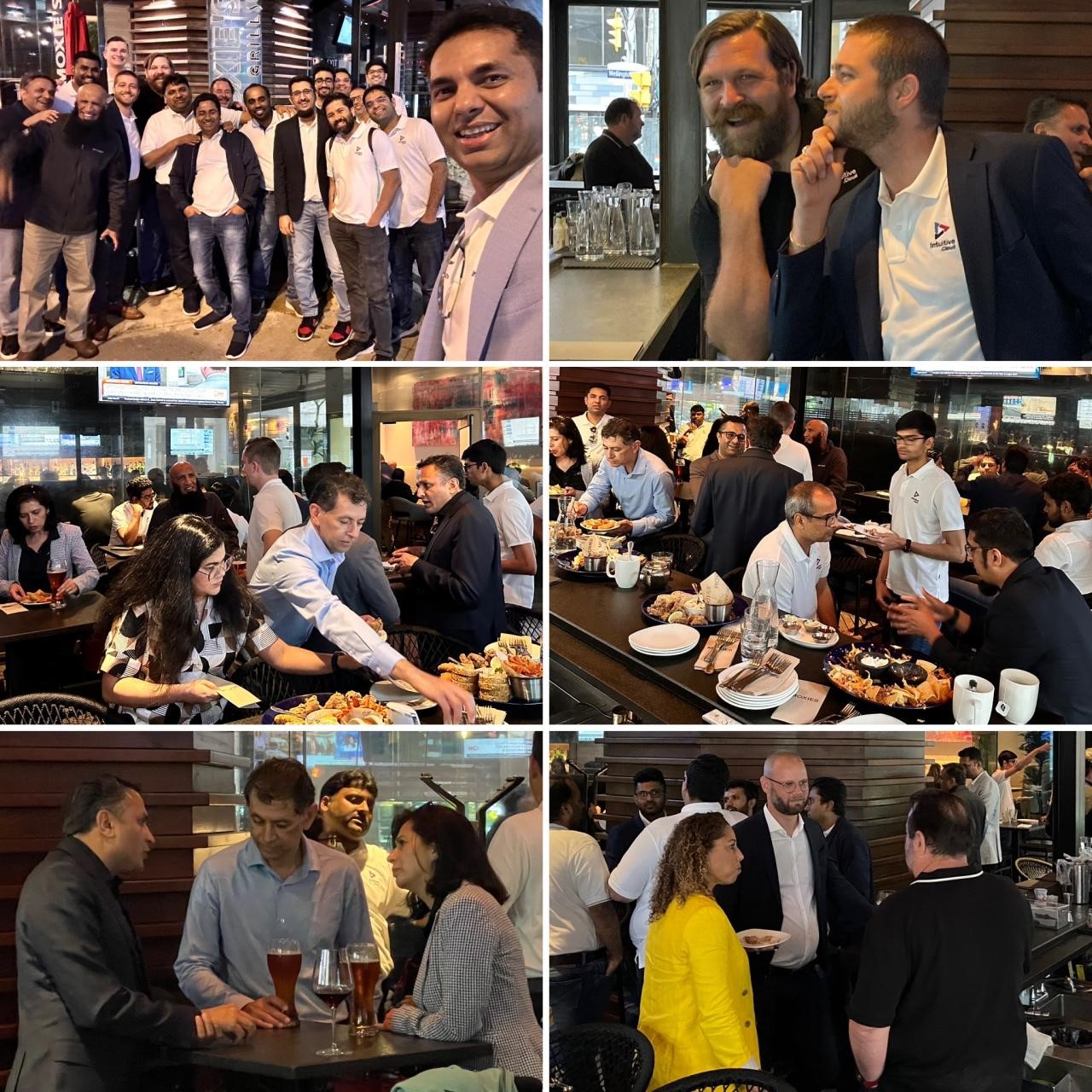 Happy Hours
Today is the day! Intuitive.Cloud @AWS Summit, Toronto
The highlight of the AWS Summit was undoubtedly the Intuitive.Cloud booth #719, which became a magnet for technology enthusiasts and cloud aficionados. With a buzz of excitement surrounding the booth, the Intuitive.Cloud #superstars showcased their unique superpowers and demonstrated the transformative capabilities of their solutions. Visitors had the chance to engage with the team, learn about Intuitive's innovative offerings, and experience the future of cloud technology firsthand.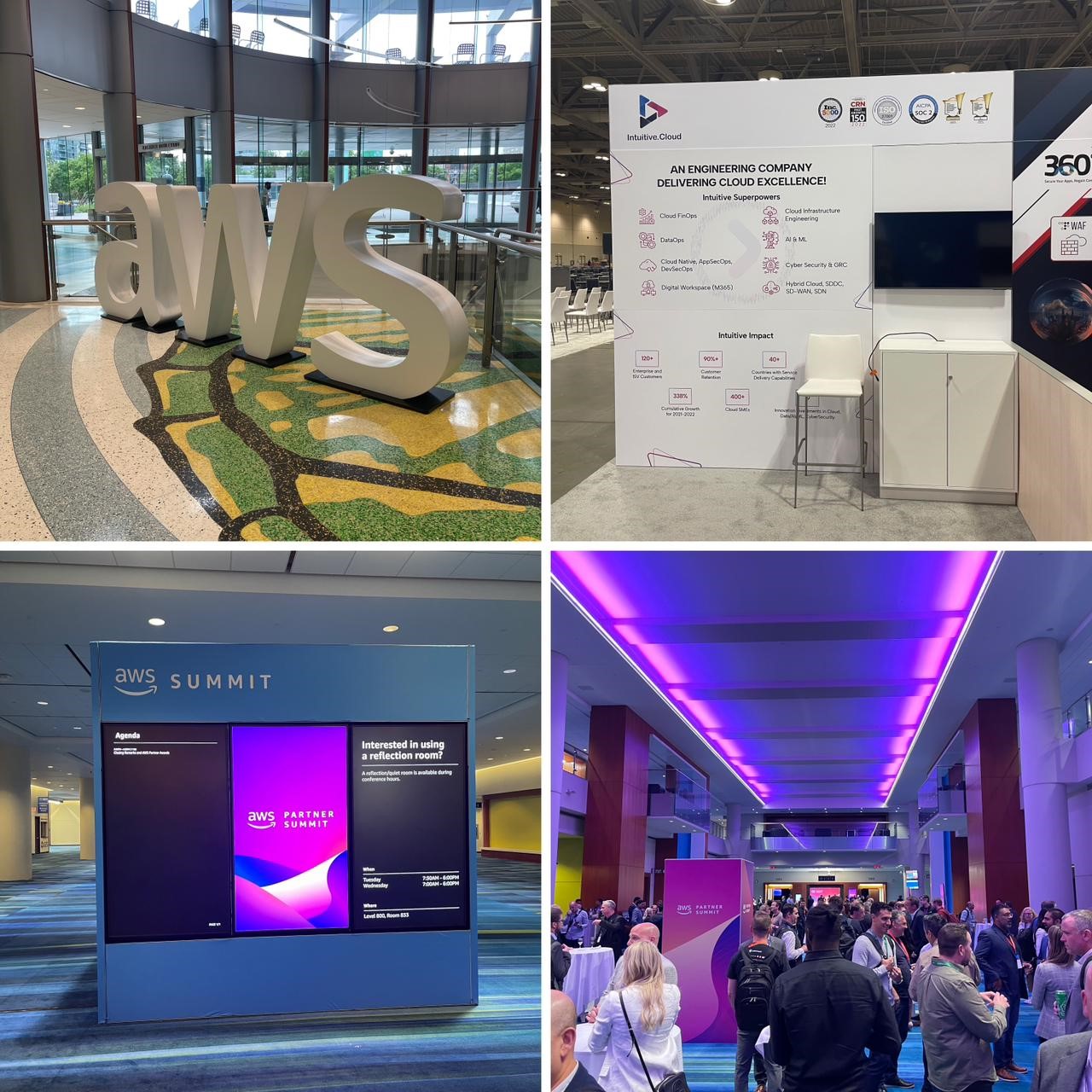 Connecting with the Crowd: Memorable Interactions at Intuitive Cloud Booth, AWS Summit
The Intuitive.Cloud team engaged in enlightening conversations with customers, partners, and aspiring professionals. The event provided a platform for knowledge sharing and networking, allowing Intuitive.Cloud to forge valuable connections within the AWS community. With every interaction, the team fueled their drive for growth and solidified their commitment to expanding Intuitive.Cloud's presence across Canada.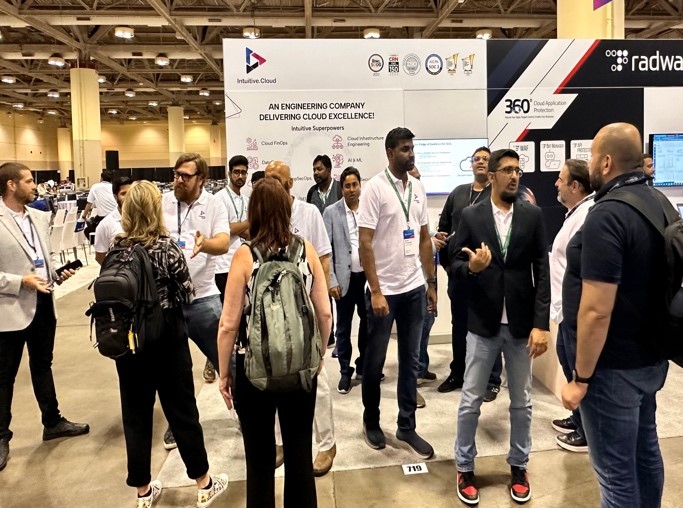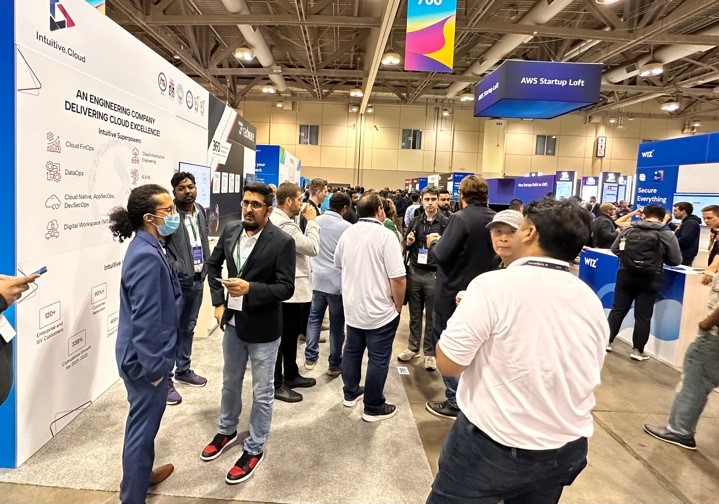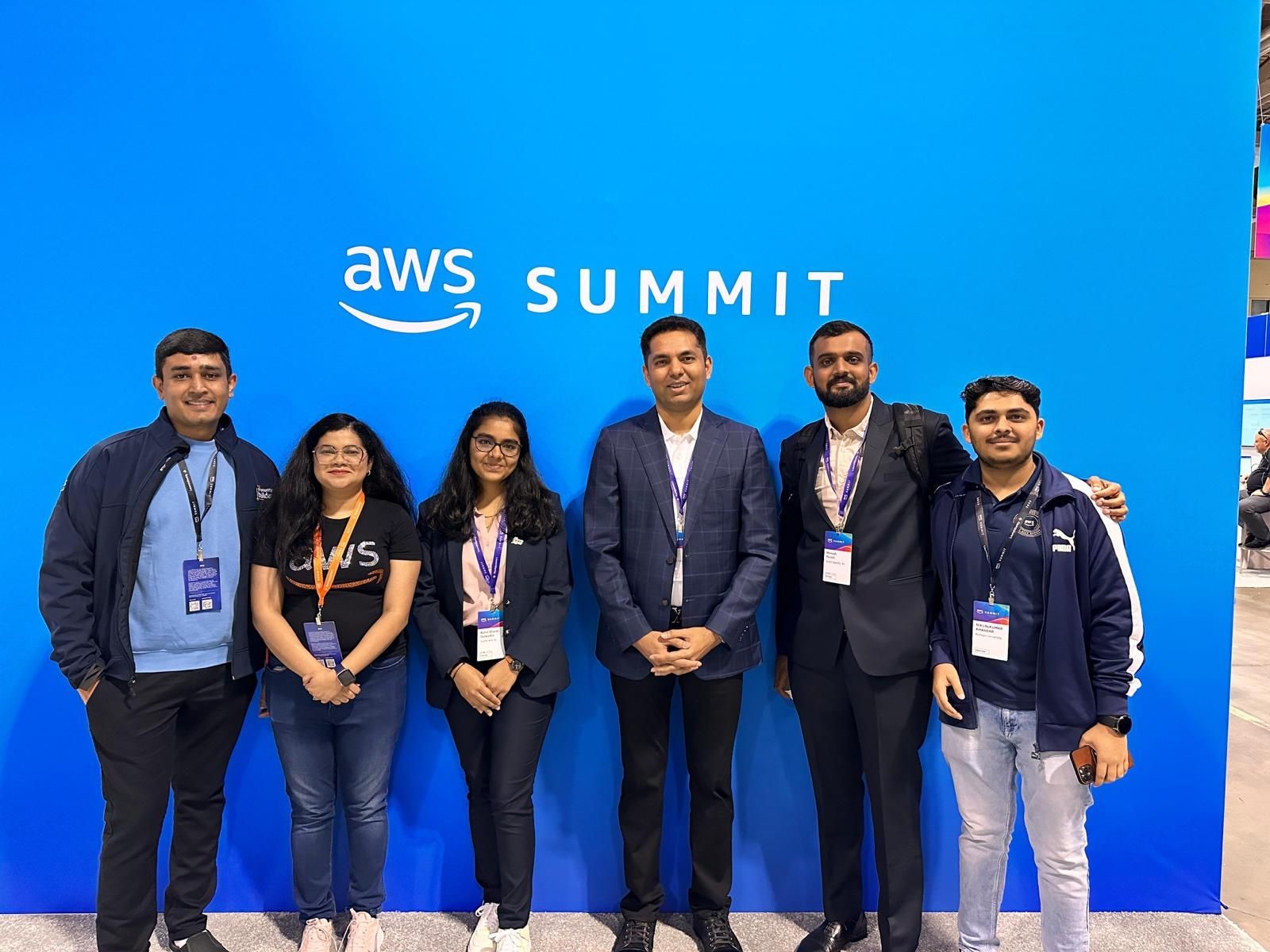 The Intuitive.Cloud journey is one of constant evolution and transformation. It is a story of passion, innovation, and the relentless pursuit of customer success. As the company continues to defy expectations and surpass industry standards, they invite like-minded individuals to join their remarkable team. By becoming a part of Intuitive.Cloud #rocketship, you embark on a growth journey that promises to be a testament to your own success.
In conclusion, Intuitive.Cloud team's presence at the AWS Summit in Toronto was nothing short of exceptional. Their unwavering dedication, combined with their unparalleled expertise, showcased the true potential of Intuitive.Cloud's offerings.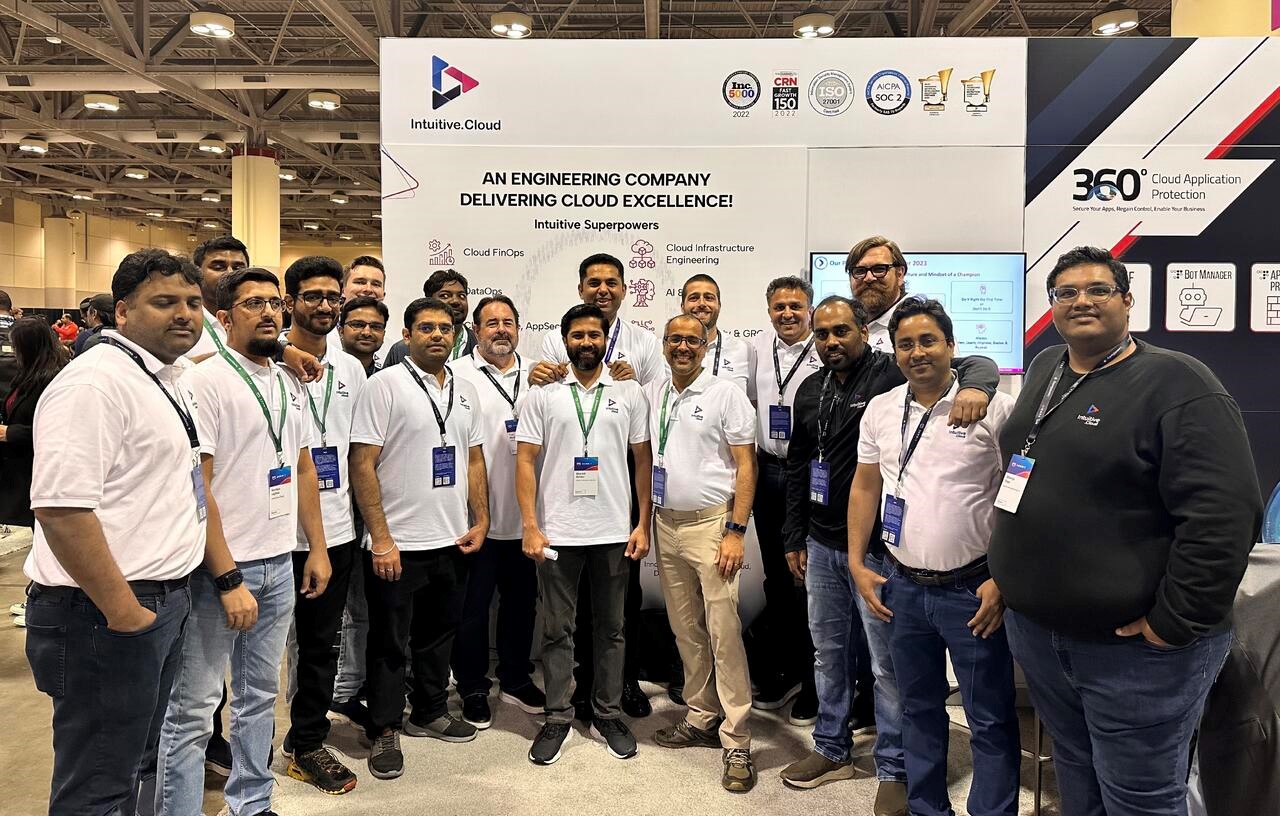 Together, we can shape the future of cloud technology and create a world where the impossible becomes possible.