Leading DevSecOps & AppSecOps with innovation
At Intuitive, we lead with continuous innovation to create 360-degree value with DevSecOps & AppSecOps. From the moment you sign on with us, you can kick back and relax as we overrun all challenges to your SDLC and AppSec posture head-on. In three phases, we set the stage for scalable and sustainable new growth that is customized to you.
We deliver proven, data-driven strategies with a host of customer-centric tools that have hundreds of different applications for your enterprise. Be it, shifting left on security with the development of secure CI/CD pipelines. Managing code vulnerabilities and ensuring AppSec compliance. Or, removing constraints and optimizing your value stream.
According to Gartner, 48% of respondents cited faster time-to-market as a key benefit of DevSecOps.
DevSecOps & AppSecOps Innovations that set us apart
DevSecOps microservices
An intelligent service for every conceivable business scenario
API-based security testing and guardrails
Never go wrong, unsecured, or untested with automation
Security policy as code
We fuse your enterprise security policies to your DevSecOps for seamless implementation
Compliance policy as code and audit reports
Integrated compliance and audit that leaves no stone unturned
Comprehensive risk rating dashboard
Never be in the dark with continuous risk evaluation
Auto discovery of current pipelines
We start by determining the scope and state of your current pipelines
Identification and prioritization of AppSec vulnerabilities
We identify, evaluate and prioritize findings across application and infrastructure, providing you a centralized view of all vulnerabilities.
High compatibility tool integration
Migration and integration made easy and seamless with our latest tools
The positive impact of partnering with Intuitive for DevSecOps & AppSecOps
Rapid, cost-effective software delivery

When software is developed without the integration of security through the SDLC, security issues can cause significant time delays and incur hefty expenses. We help you secure your software delivery process, ensuring security and code development happen simultaneously, resulting in secure and streamlined software delivery. Our integrated approach eliminates the need for duplicative reviews and rebuilds, giving you the peace of mind that your code is secure from the get-go.
Solidifying security from the start

The consequences of a security breach can be dire, ranging from massive financial losses to irreparable damage to a company's reputation. By integrating security at every step of the development cycle, DevSecOps/AppSecOps teams catch potential threats early and address them swiftly. You don't need to be in a fire-fighting mode when a vulnerability is discovered at the last minute.
Modern development that is automation compatible

Gone are the days of manual security checks that slow down the development process. With CI/CD pipelines, automated code scanning and testing can be seamlessly integrated into the software development cycle to ensure that security is baked into the product from the very start.
We deliver high-impact business outcomes at speed in three simple phases
Discovery
In the discovery phase, we conduct value stream and pipeline mapping to analyze, design, and manage the flow. This includes a toolchain assessment to understand if your current tools are optimal for your enterprise objectives. Finally, we assess your processes and people to derive the optimal arrangement of all your resources and requirements.
Improvement Planning
We apply our comprehensive maturity model to determine the current readiness levels of your business processes for upscaling your enterprise. We run CI/CD processes to build automation and start factoring in code quality and built-in security compliance and risk assessment. We also develop the DevSecOps & AppSecOps policy definitions that will become the core of our automation. This is followed by integration of vulnerability and issue resolution and selection of tools you need.
Implementation
We build and deliver the implementation plan which includes the efforts, cost and time. When you give us the nod, we begin architecture and design on your future state pipeline. We configure various DevSecOps tools for maximum agility, elasticity and security, as well as define and integrate AppSecOps processes of identifying, prioritizing, remediating and preventing security breaches. Once everything is in place, we initiate adoption workshops (Ops/Dev/Sec/Infra) to also help upskill your people for using these new processes.
The Intuitive DevSecOps Impact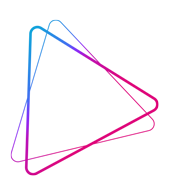 Enjoy zero ambiguity on maturity, risk, and vulnerability with intensive data-driven dashboards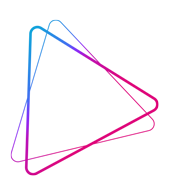 Accelerate implementation effortlessly with simplified automated pipelines and microservices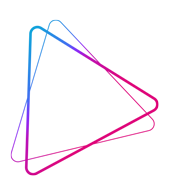 Ace your DevSecOps compliances with automated audits and continuous validation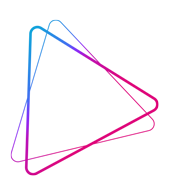 Access cost-optimized tools with high availability for accessible self-service
Our differentiators unlock value for you
Validate application pipelines and assign a DevSecOps score based on the current level of DevSecOps maturity via our discovery engine
Draw workflow templates available as APIs for security scans, thresholds, stage gates and approvals easily
Minimal time taken for integration with the customer CI/CD pipeline and changes, if any
Access a dashboard to view all vulnerabilities and perform remediation
Policy engine enables DevSecOps teams to perform active governance with automated tool configurations monitoring and auto-remediation
Meet all regulatory compliance requirements (For e.g. PCI, GDPR, HITRUST) with the policy engine
Utilize 350 KPIs and 600 best practices from planning to release
Reduce security scanning costs by monitoring usage and substituting open-source tooling where possible
Centralize all AppSec findings and remediations from applications, infrastructure and cloud security tools
Normalize, de-dupe, correlate and prioritize findings to focus on the most critical issues
Read about the latest developments in AppSecOps & DevSecOps
Ready to Partner with Intuitive to Deliver Excellence?