Strengthen efficiency and collaboration at your organization with ease
We help you synchronize your operations with cloud SaaS to supercharge your enterprise productivity!
Digital Workplace systems have revolutionized the way businesses operate, making it possible for employees to work from anywhere, at any time. This location independence has proven to be beneficial for companies, increasing productivity and allowing for a more flexible work-life balance for employees.
Implementing a digital workplace system can be a daunting task for businesses, especially for those who are new to the technology. That's where Intuitive comes in. We offer a wide range of services to help you with managing and administering your enterprise servers with more secure and ease of administration solutions. From Domain controllers, Active directory federation servers, Microsoft 365, Intune, Microsoft Defender adoption, Exchange Server Migration and Identity Migration as a Service.
We bring the might of intelligent cloud to ensure high-impact outcomes for you. We help plan your migration strategy, document the current environment and build a new environment, migrate your data securely and provide post-migration support.
Cloud SaaS migration innovations that set us apart
Seamless Office 365 adoption
Quick Intune adoption
Complete deployment and strategy support
Exchange Server Migration as a Service
Identity Migration as a Service
Infrastructure server migration like domain controllers, ADFS, etc
Cloud Software as a Service
Co-management implementation
The positive impact of enabling Digital Workspace with Intuitive
Unlock business productivity

At the heart of every successful business is a streamlined and efficient operation. The digital workplace provides just that, removing roadblocks and streamlining processes to increase overall productivity. Powerful instant messaging tools, such as those offered by Microsoft, can also significantly impact productivity by allowing for quick and effective decision-making. Upgrade to a digital workplace and see the results for yourself!
Cost reduction leading to maximum savings

By empowering employees with digital workspace, companies can unlock new levels of efficiency and cost savings that were previously not possible. Whether it's through automation, increased collaboration, or better use of technology, the benefits of digital workspace are real and tangible.
Increased employee satisfaction and retention

With the rise of remote work, the digital workplace has become a critical aspect of the employee experience. Organizations with digital workplaces have reported a staggering 87% increase in employee retention, which is a testament to the positive impact of digital work environments on employee satisfaction and well-being.
We help you achieve this in 5 simple steps
Discovery
We assess everything from readiness to security and compliance. We understand your identity and all aspects of inventory of current technology for emails, IM, storage and much more with a prerequisite checklist, best practices and detailed scope of work.
Plan
We help you decide on the right solution, and we set the groundwork for migration. We discuss your machine and application dependencies and create migration runbooks. All prerequisites are taken care of.
Migrate
The process begins with detailed checklist which involves from server installation, security and compliance from on-premises end and Microsoft 365 tenant enrollment to establish a unified work environment and completing the domain verification to start generating user accounts for cloud solutions.
Manage
After the basics are in place, we implement all security standards, set the scale of your operations, and optimize. Here we start handing over the operations to you and provide debriefs to your team.
Adopt
To ensure a smooth transition, we conduct enablement sessions for your in-house global administrators and brief your non-technical team members.
The Intuitive Digital Workspace Impact
Intelligent cloud SaaS
Seamless end-to-end migration handled by our team
End-to-end migration support
All Microsoft recommendation configurations
Our differentiators unlock value for you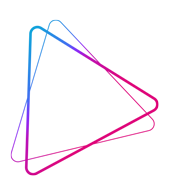 Highly skilled team of MCP, MCSA, M365CE engineers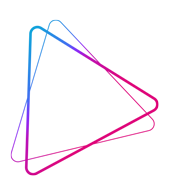 Complementary cloud transformation advisory and design services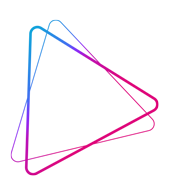 Vulnerability analysis and remediation on your existing Microsoft infrastructure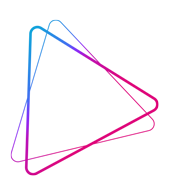 Integrated security features and optimal end-to-end configuration
Read about the latest developments in Intuitive SaaS Migration
Ready to Partner with Intuitive to Deliver Excellence?