Unlocking Innovation: A Recap of the Inspiring Google Cloud Community Day 2023
By Aakriti Gupta and Bhuvaneswari Subramani / Jun 07, 2023
Intuitive.Cloud firmly believes in the power of community and the transformative impact of technology. That's why we are absolutely thrilled to sponsor tech community events. It's not just about writing a cheque and calling it a day; it's about actively supporting and nurturing the very community that drives innovation and inspires us every day.
We're all about fostering a vibrant ecosystem where knowledge-sharing, collaboration, and networking thrive. By sponsoring tech community events, we get the opportunity to connect with brilliant minds, thought leaders, and rising stars in the tech industry. It's an incredible chance to exchange ideas, explore new horizons, spark innovation and share our success stories.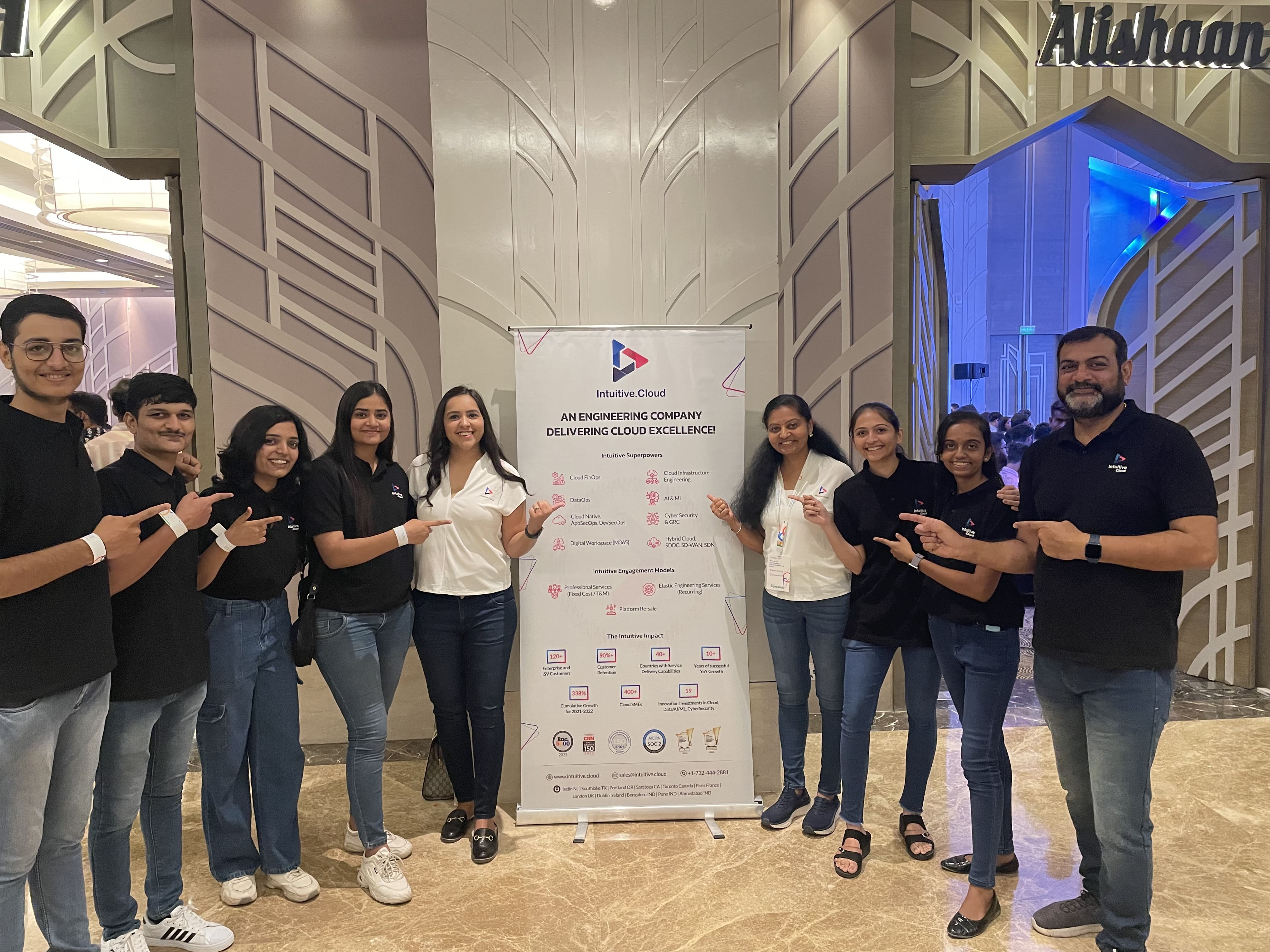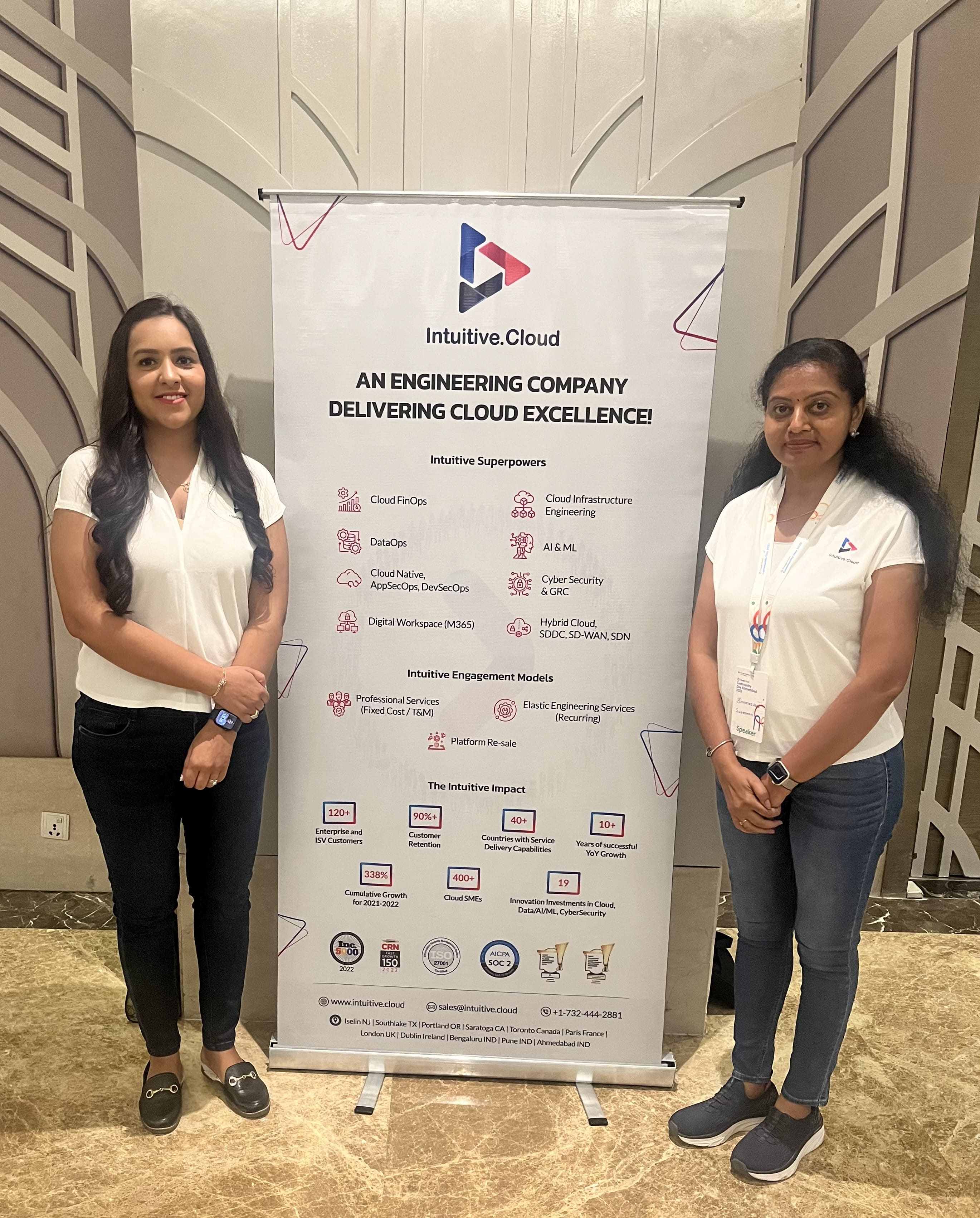 Sponsor Talk
"Alone we can do so little, together we can do so much."Intuitive.Cloud's SHE-roes have proven that when like-minded individuals join forces, their potential knows no bounds. It was an exhilarating moment when Aakriti Gupta and Bhuvaneswari Subramani, two extraordinary individuals, joined hands to embark on a journey of empowerment through Intuitive.Cloud. Their combined passion, expertise, and unwavering commitment ignited a spark that would soon illuminate the path for countless others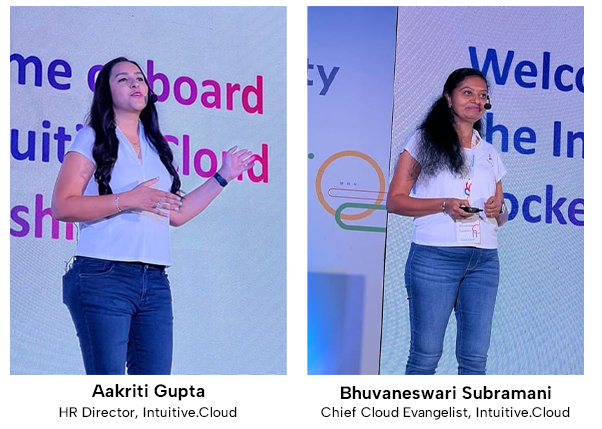 Our practice lead, Bhavesh Shah was equally excited to share our services offerings followed by success stories.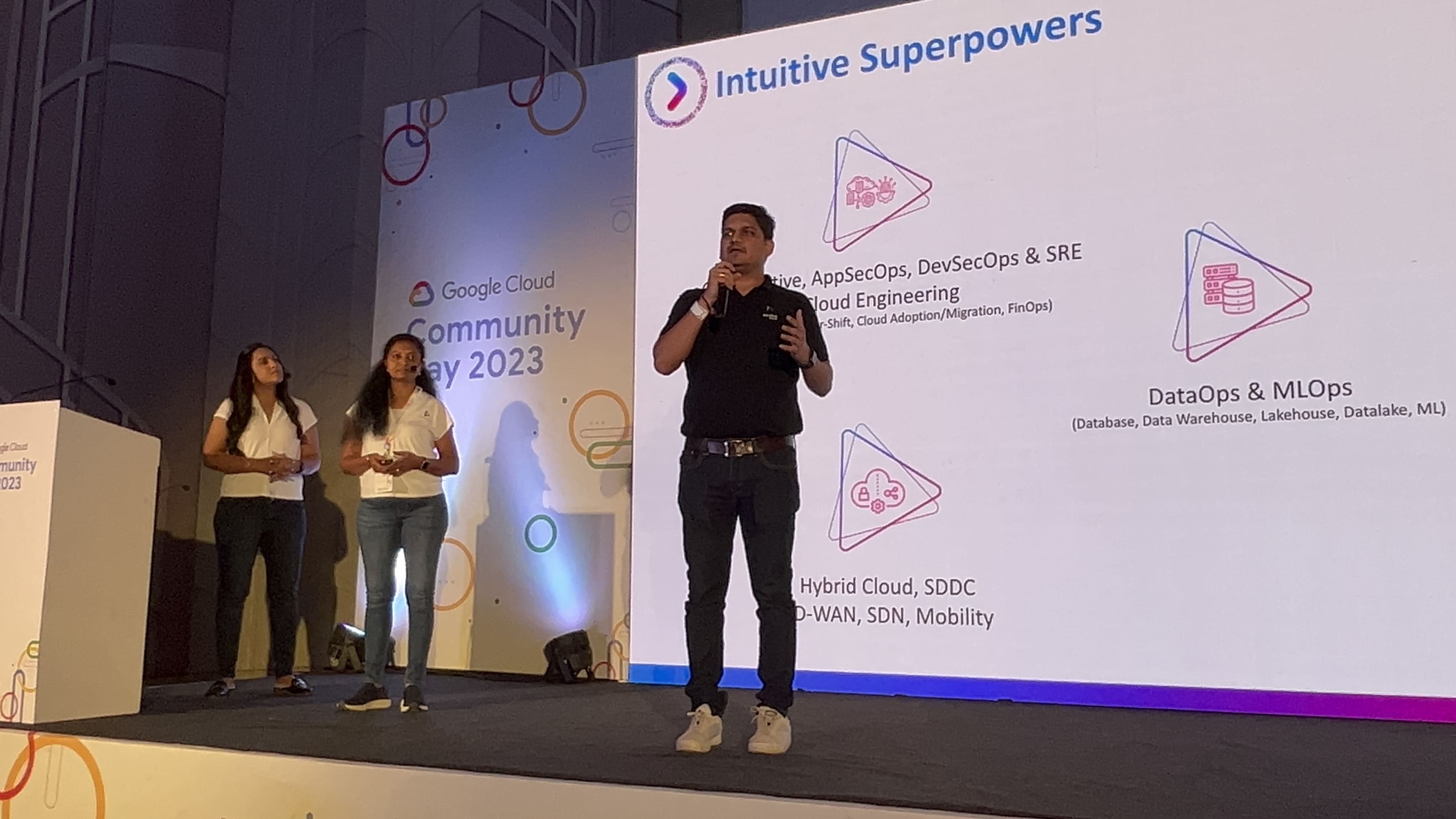 Tech Talk
A Captivating Tech Talk by Bhuvaneswari Subramani on Architecting for Success:

Designing Secure GCP Landing Zone for Enterprises
This momentous occasion was followed by a captivating and insightful tech talk by Bhuvaneswari Subramani, a distinguished professional renowned for her extensive expertise and remarkable accomplishments in the field of cloud technology.

She set the stage for describing the need for secure, scalable, resilient, and highly available environments, and traversed through why Google Cloud Landing Zone is needed for enterprises. Further detailed the 4 pillars of Landing Zone followed by how to get started with PBMM compliant landing zone. Here you go with the SlideDeck for your reference.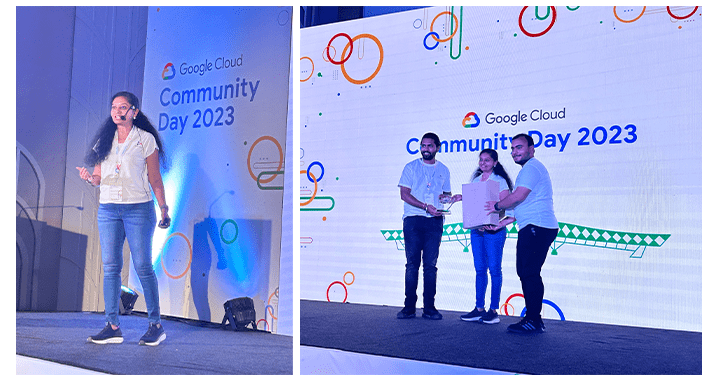 Intuitive.Cloud team organized a contest and provided swags to the delegates who topped.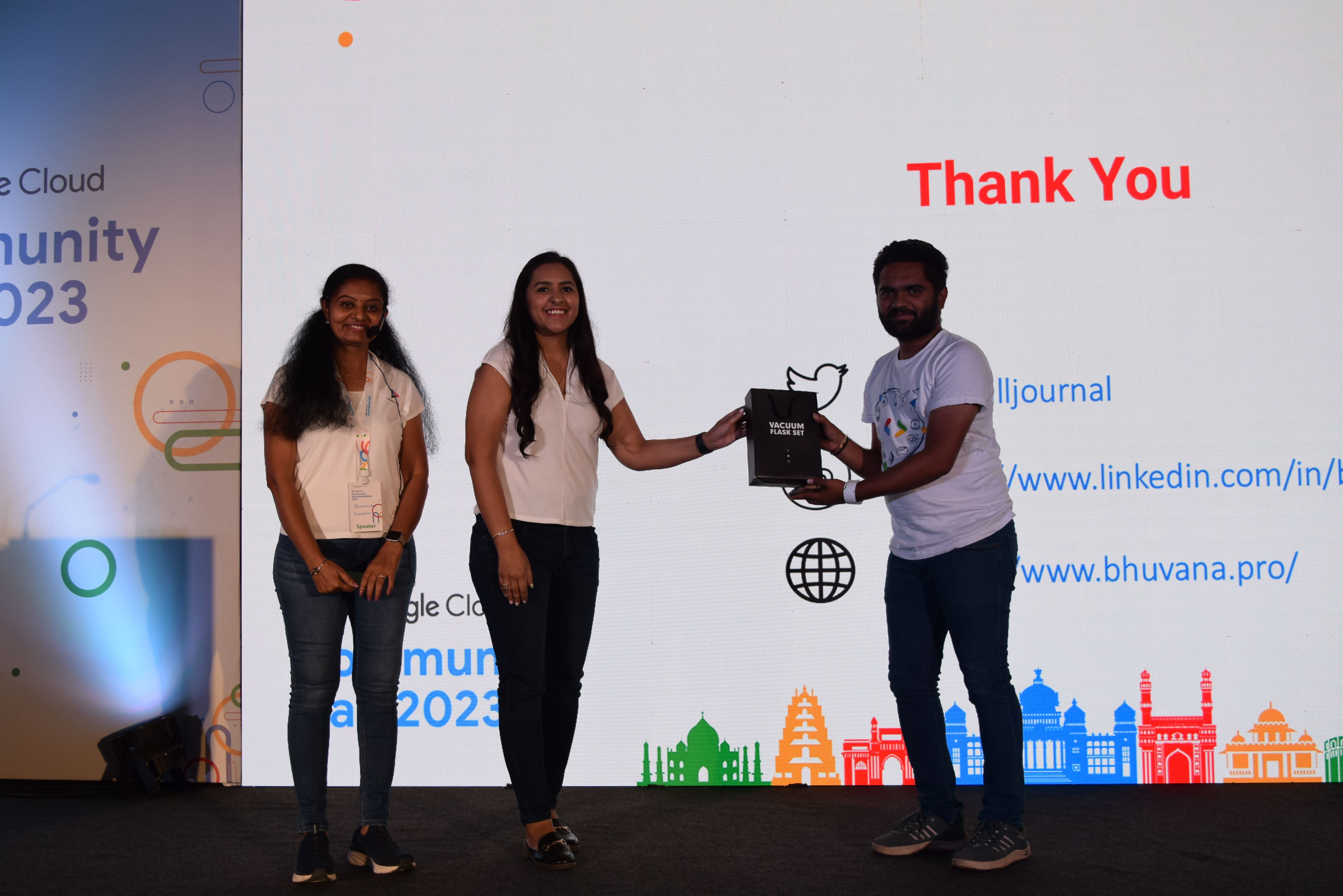 Glad to meet co-speakers
Each speaker brought a unique perspective and expertise, and their presentations were nothing short of inspiring. From in-depth technical insights to thought-provoking discussions on industry trends, they captivated the audience and left a lasting impact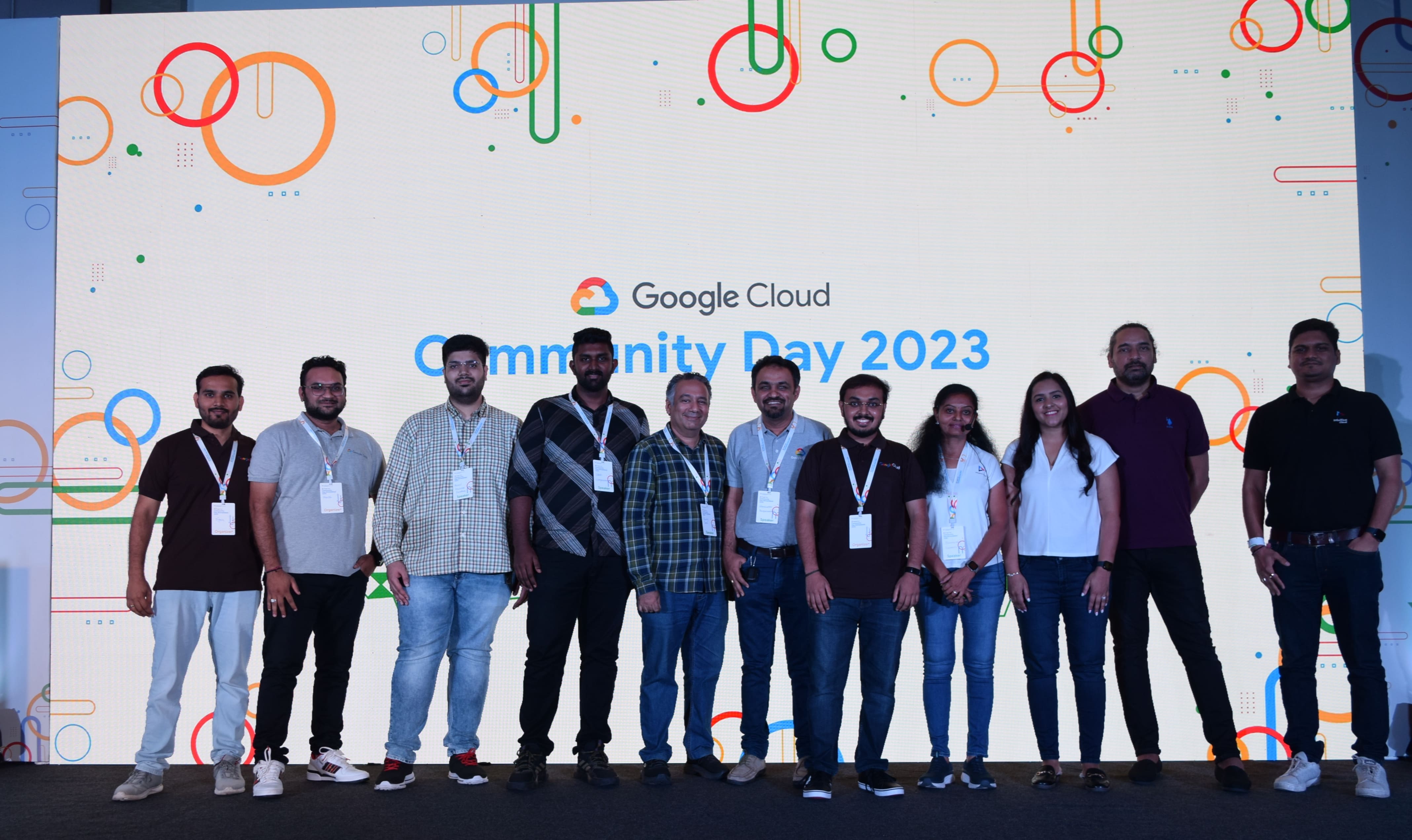 Engaging Quiz and Intuitive superstar winners
Google Cloud Community Day Team have organized two sets of Quiz on Google Cloud and our Intuitive Superstars bagged several positions in the quiz to win exciting goodies.